As Design & Build specialists for new homes in Southern Lakes, Queenstown, Wanaka, Central Otago, Cromwell, Tekapo, Twizel, Christchurch, Canterbury, Hanmer Springs and Kaikoura for almost 25 years, Paul Reed Homes are recognised for our flair, imagination and exceptional value for money for our clients. Talk to Paul Reed now on (03) 385 8574 for some ideas or free advice on your project.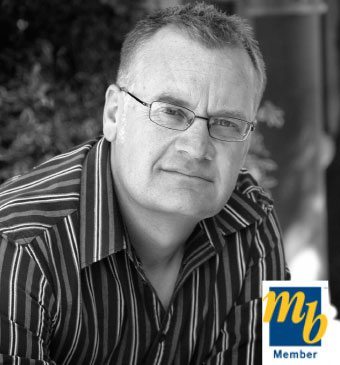 Paul Reed Award-Winning
Master Builder, Christchurch
The Insider's Guide
to Risk-Free Building
Download this Free Guide now and discover some of the Risks & Hidden Financial Traps you'll face when you build your new home
Some of what's included:
Why your quote could be Fatally Flawed
How protect yourself from cost overruns
How to avoid 'under-priced' quotes
5 tips to make sure you stay 'On-Budget'
Why quotes vary so much for exactly the same design and specifications
Why Choose Paul Reed as Your Builder?
Your overall experience now, during building and long after moving in
Check out some of the things we do here at Paul Reed Homes, Master Builder
OUR KNOWLEDGEABLE & EXPERIENCED TEAM
PAUL REED HOMES IS NOT A FRANCHISE
PAUL'S PLATINUM 10 POINT GUARANTEE TO YOU
REGISTERED MASTER BUILDERS
Health & Safety
Health and Safety is something we take very seriously.
Paul Reed Homes
is committed to creating and maintaining a safe work environment on all our work sites at all times.
In practice this means:
»
Providing a safe place of work, safe equipment, and proper materials

»
Establishing and insisting that safe work methods are practised at all times

»
Providing regular supervision, induction, and training of employees

»
Ensuring all staff understand and accept their responsibility to promote and maintain a safe and healthy place of work

»
Ensuring all contractors who work on site have suitable and approved Health and Safety Programme

»
Ensuring safe access to the building site is maintained at all times
On site, you will notice our health and safety in practice in the form of up to date hazard boards on display, safety fencing, use of scaffolding (where appropriate), use of Personal Protection Equipment, safety 'Tool Box' meetings and the presence of
Lucas Safety
induction cards. We work in partnership with
Lucas Safety
to uphold and maintain our high health and safety standards.
Paul Reed Homes is also a Site Safe member.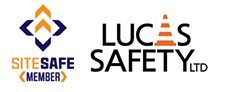 Quality Control
SITE CHECKS
We guarantee that all our sites and foremen are checked every 10 days focusing on:
• Waterproofing
• Structure
• Compliance with the Building Consent plans, specifications and engineers directives
• Quality of materials
• Quality of workmanship
HANDOVER
Our handover process incorporates a comprehensive 120 point fittings, fixtures and finishes check before the handover walk through with you.
FREE 3 MONTH QUALITY CHECK
We'll be in touch three months after handover to arrange a mutually agreeable time where we'll check your home top to bottom and identify any fine adjustments that have only become apparent after moving in.
Paul Reed Homes
"We delivered a Supreme-Award winning renovation to Rob & Mel. This was a massive project I'm extremely proud of." – Paul Reed

PROCESS
WHICH SERIES OF STEPS WORK BEST?
The best results are achieved when we all (architect, builder, client, geo-tech engineer, structural engineer, cost engineer, interior designer) work together to achieve a win-win outcome for you, the client. Secondly, not only do these parties need to be on board and in agreeance on what the overall outcome/vision is but there is a certain order to which each party completes
their step in the process to achieve the client's vision. For a win-win outcome you'll need a win-win game plan. I advise the following initial steps as a general guide, but your ultimate game plan will be unique to you:
DO NOT get started without knowing what is involved in the PROCESS. DOWNLOAD your FREE GUIDE to the most IMPORTANT STEPS in the renovation process.
We Build Homes and Experiences You'll Feel Great About