As Architectural Builders for Christchurch, Canterbury, Hanmer Springs, Kaikoura, Queenstown, Wanaka, Cromwell, Southern Lakes, Central Otago, Tekapo and  Twizel for almost 25 years, Paul Reed Homes have worked with architects and designers providing superb quality workmanship and finish throughout each project. Call Paul now on (03) 385 8574 for a quick chat,  or for a full no- obligation quotation for your project.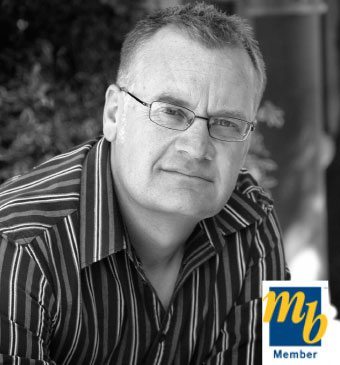 Paul Reed Award-Winning
Master Builder, Christchurch
The Insider's Guide
to Risk-Free Building
Download this Free Guide now and discover some of the Risks & Hidden Financial Traps you'll face when you build your new home
Some of what's included:
Why your quote could be Fatally Flawed
How protect yourself from cost overruns
How to avoid 'under-priced' quotes
5 tips to make sure you stay 'On-Budget'
Why quotes vary so much for exactly the same design and specifications
Choosing the right Builder to build your dream home can be an overwhelming decision to comprehend. There are so many variables that you need to consider in ensuring nothing goes wrong…
Anxious about how the builder and build process would work from start to finish?
Well, I'm glad to inform you that you have come to the right page.
At Paul Reed Homes we specialise in Architectural and geometrically New Builds. With over 21+ years of experience in the building industry, we can flip all your concerns into one perfectly seamless and stress-free process. Its genuinely that simple when it comes to building with Paul Reed Homes.
The secret sauce to our award-winning homes is the ability to understand the concerns and enormous commitment it takes in making a decision to build your dream home. Having an understanding of how intimidating building from scratch is, Paul Reed Homes focuses on working closely with you every step of the way.
From drawing your plans with your architect, or one of our own award-winning architects, we provide you complete support, constant updates and ample time to make critical decisions from start to finish.
Nervous about not knowing where to begin?
Staying updated at every stage is key in not being overwhelmed when it comes to making important decisions about your build process. To ensure you're fully up to date we use our very own project management system that ensures nothing is missed and that you have a clear understanding of your build timeline and budget spend at every step of your build process. You get your very own login that allows you access to your build at any time and place.
In addition, the dedicated project manager for your build will have weekly meetings with you to discuss any questions you might have about your build progress, budget plans, and help answer all your questions.
Finally, our Quality Assurance checklist ensures nothing is missed, and every detail is covered. Head over to our How We Work with You page to give you an in depth breakdown of how this process would work for you.
Precision, flexibility, comfort, and quality are things we guarantee you will encounter building your dream home with Paul Reed Homes. Want to see how unique, innovative and customisable our new builds are? Check out our Case Studies to see the total satisfaction we have provided for our past clients.
YOUR NEXT STEPS
GET IN TOUCH WITH US TODAY(Fill in the form below)
Testimonials
Happy Clients
Paul Reed Homes
"We delivered a Supreme-Award winning renovation to Rob & Mel. This was a massive project I'm extremely proud of." – Paul Reed

WHY CHOOSE PAUL REED HOMES
AS YOUR BUILDER?
OUR KNOWLEDGEABLE & EXPERIENCED TEAM
PAUL REED HOMES IS NOT A FRANCHISE
PAUL'S PLATINUM 10 POINT GUARANTEE TO YOU
REGISTERED MASTER BUILDERS
Paul Reed Homes
"We delivered a Supreme-Award winning renovation to Rob & Mel. This was a massive project I'm extremely proud of." – Paul Reed

YOUR NEXT STEPS
GET IN TOUCH WITH US TODAY(Fill in the form below)