For Energy Efficient Builders in Christchurch, Canterbury, Hanmer Springs, Kaikoura, Queenstown, Wanaka, Cromwell, Southern Lakes, Central Otago, Tekapo, Twizel, talk to Paul Reed Homes first. We have extensive experience in building architecturally-designed homes using the latest technology combined with natural energy resources for minimum energy consumption in today's modern homes. Call Paul now on (03) 85 8574 for free advice planning your Energy Efficient home or for a full, no-obligation quotation.
Who Is Paul Reed
How It All Started
It was at High School that I developed a strong liking not only for Woodwork but also Technical Drawing and Applied Mathematics, a winning combination for a detail and analytical minded person. My cousin worked on construction sites and whether visiting these in the school holidays or watching homes being built while walking home from school was highly interesting and exciting to me. It was not only the love of making things from timber, but also working out and designing how they are made that prompted a career in the building industry.
I started my carpentry apprenticeship in 1984. This traditional apprenticeship required 8000 hours of work as well as incremental exams concluding with the
passing of NZ Trades Certificate. I was privileged to be trained on a combination
of heavy commercial through timber framed construction. The company had its own Rimu mill, joiners shop, steel shop as examples. The availability of this type of apprenticeship and extensive training is now sadly part of history.
Do you have any questions?
Contact us at the Paul Reed Homes
I was born and raised in Christchurch with my brother. The strong family values and work ethics I learned as a youngster have flowed through life and business since.
  Go Karting in Queenstown with my two Kids

My wife Louisa and I have two amazing boys and my family is the most important and rewarding part of my life. A love of the ocean developed into diving and fishing while at high school, including joining the Canterbury Underwater Club and I'm still a member over 30 years later.
I am sure this passion developed through our seaside holidays with Mum and Dad and fishing from many wharves as a youngster. Another passion of mine is following V8 Super cars and more recently participating in track days is also something I love to do.
Most important to me is doing things with my family. We are commonly found
beachcombing or boating in Picton or Kaikoura. Recently I took my family to
Disneyland and shared wonderful times together.
My family enjoying an outing beach combing in the Sounds
Some Recent Milestone
• Winning a Master Builders 'Supreme Award' in 2015 for a $2.5 million Renovation.
• Being admitted as a full member to 'The NZ Institute of Building'. This is a
professional institute for building and construction professionals, whom share
a common interest in improving the standing of the building profession and a
commitment to excellence in their career.
• Taking my family to Disneyland.
• Going to Bathurst for the first time.
• Working on some amazing homes and being part of a solution for my clients
whether recreating a period character home or a complex contemporary home
on the hill through to a smart starter home.
Celebrating a Ford first place on my trip to Bathurst
Paul Reed Homes
"We delivered a Supreme-Award winning renovation to Rob & Mel. This was a massive project I'm extremely proud of." – Paul Reed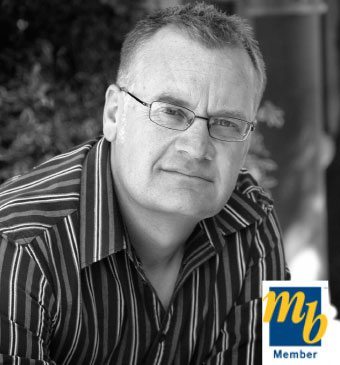 Paul Reed Award-Winning
Master Builder, Christchurch
The Insider's Guide
to Risk-Free Building
Download this Free Guide now and discover some of the Risks & Hidden Financial Traps you'll face when you build your new home
Some of what's included:
Why your quote could be Fatally Flawed
How protect yourself from cost overruns
How to avoid 'under-priced' quotes
5 tips to make sure you stay 'On-Budget'
Why quotes vary so much for exactly the same design and specifications
We Build Homes and Experiences You'll Feel Great About