SYSTEMS & DOCUMENTATION
BUILDERTREND
BuilderTrend is the latest and best world class cloud computing software for builders and their clients. To our clients this means that you can log on 24 hours a day and have the latest information at your fingertips.
This includes:
• Weekly written site diary minutes
• Photos of on-site progress
• Documents such as Building Consent, colour schedules, engineers directives
• Construction timeline on a calandar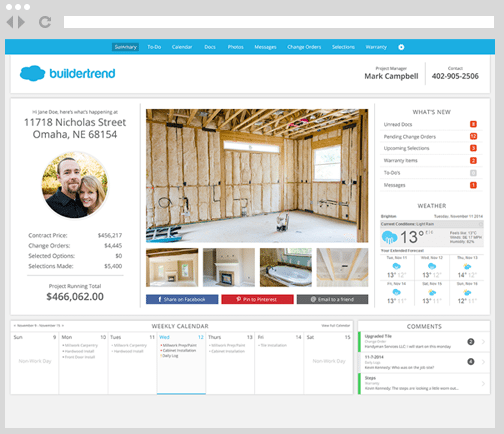 BuilderTREND client dashboard view
This is a sample of what your home page will look like. The menus will allow you to pull up a lot of information about your project which eliminates the frustration of not knowing what's going on.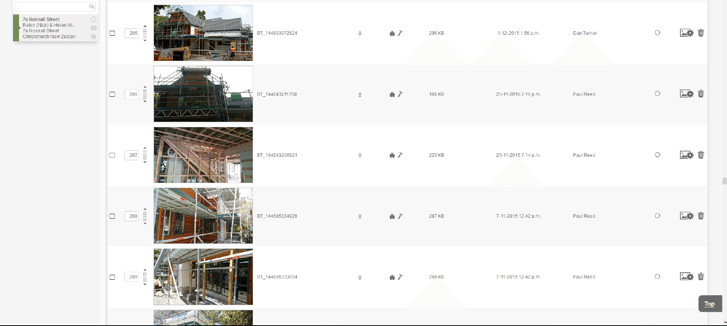 BuilderTREND image gallery view
Regular photos are added to BuilderTREND enabling you to view progress throughout the build. These are
downloadable so you can share them at any time with friends and family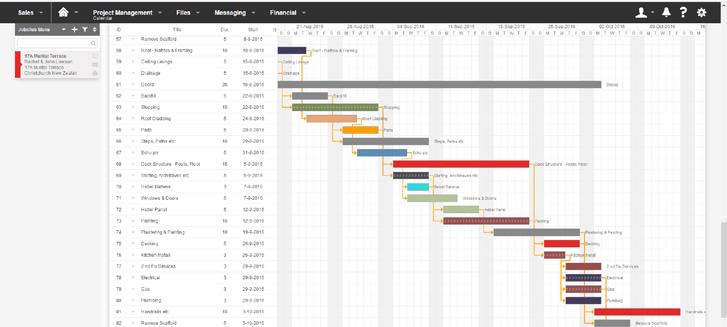 BuilderTREND project calender view
A comprehensive project plan ensures you get exactly what you expected, and BuilderTREND's online project
calendar lets you follow the progress of your build every step of the way.

Paul Reed Homes
"We delivered a Supreme-Award winning renovation to Rob & Mel. This was a massive project I'm extremely proud of." – Paul Reed

We Build Homes and Experiences You'll Feel Great About