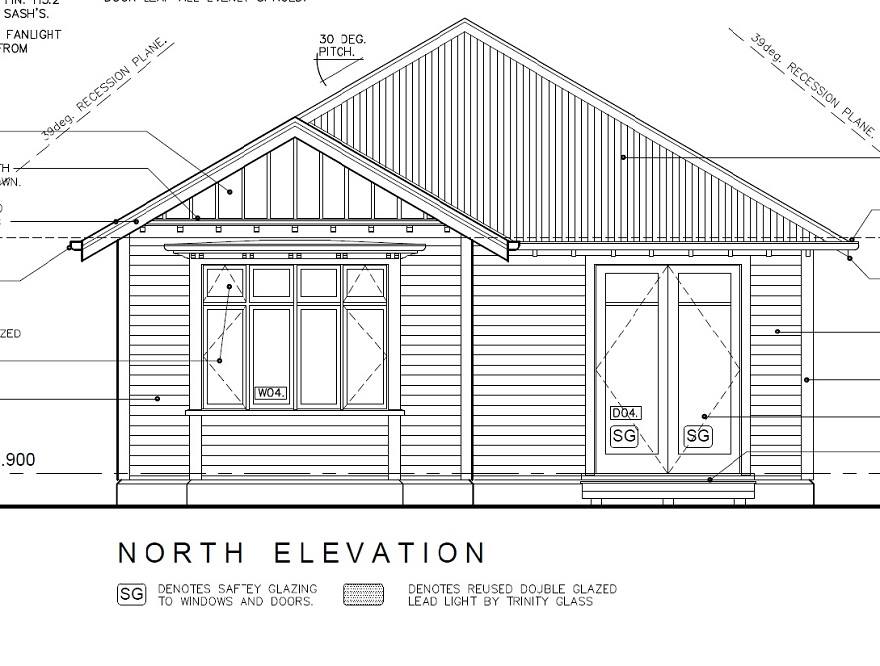 Construction of 1930s Replica Bungalow Begins
Construction of this 1930s replica bungalow has begun.
There seems to be an old adage "they don't make houses like they used to." This new build, a replica of the original 1930's bungalow, will take the old and merge it with the new. Features that can be saved, repaired, and restored are – including the coloured lead light windows.
The existing home suffered irreparable damage during the Christchurch earthquakes. The owner feared her new home would lose the character and charm  that she loved of her old home.
Paul Reed Homes listened to her fears about building new, and worked with the owner towards an agreeable solution. The answer was for hew new home to be constructed as a replica of the original 1930's Bungalow, with anything that could be saved from the old home kept and restored to be used in the new. The coloured lead glass windows were carefully removed prior to demolition. These will be repaired and restored to be used in the new house, along with other saveable character features.
You can follow the construction of this new build on our facebook page https://www.facebook.com/paulreedhomes