Christchurch custom design builders Paul Reed Homes, offer a unique 10-point guarantee for a
stress-free build that matches every promise we make
of quality, cost, & delivery.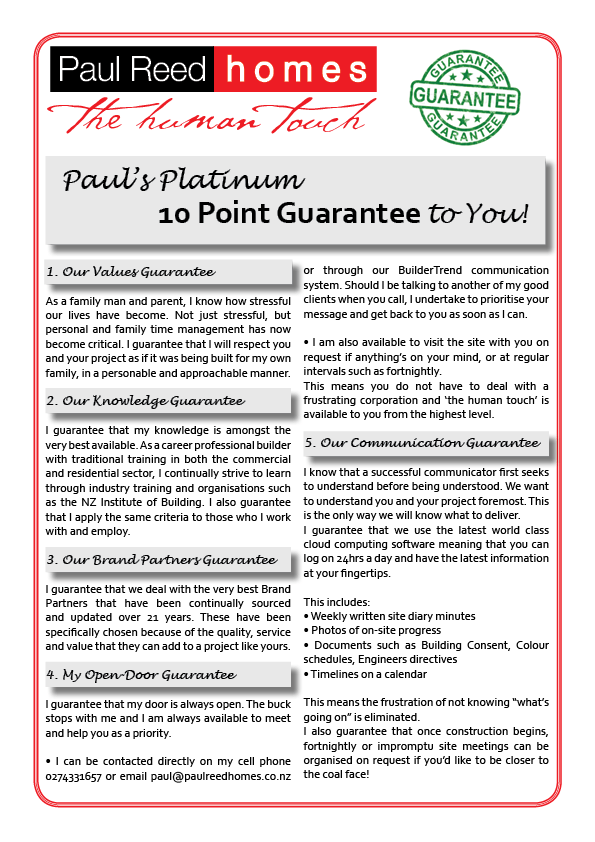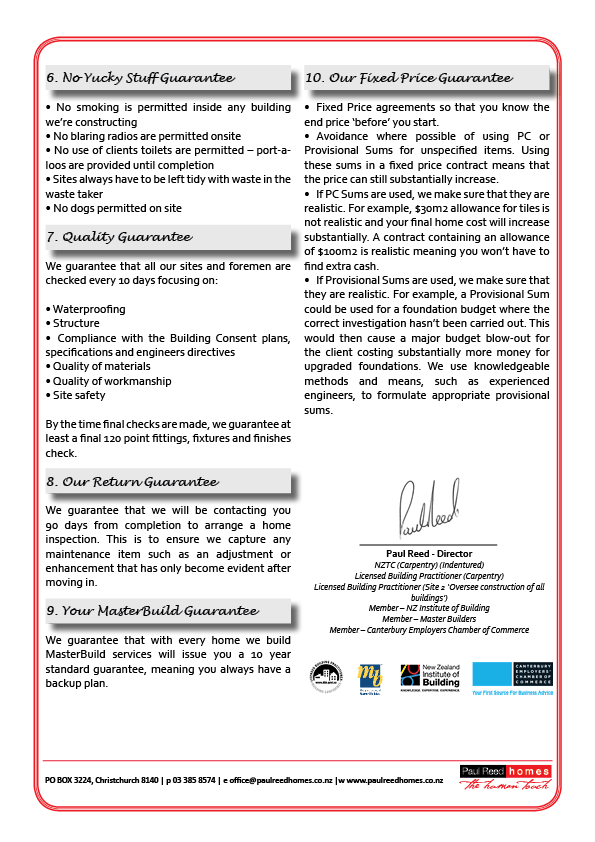 Paul Reed Homes
"We delivered a Supreme-Award winning renovation to Rob & Mel. This was a massive project I'm extremely proud of." – Paul Reed

HOW TO AVOID SLEEPLESS NIGHTS AND A

BAD

BUILDING EXPERIENCE DOWNLOAD your FREE GUIDE .
We Build Homes and Experiences You'll Feel Great About
<H2>Paul Reed's Personal 10-Point Guarantee</H2>